Press
Source:

. Published on Sat, 2011-10-15 15:30
Source: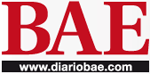 . Published on Thu, 2011-07-28 07:52
Mario Rapoport
Aun con todas sus limitaciones, el capitalismo social europeo, tanto del tipo renano como escandinavo, parecía en general preferible al estadounidense,
Published on Wed, 2010-09-15 14:49
REQUEST FOR COVERAGE
Release of 2010 Social Watch Report
Social Watch, an international network of non-governmental organizations that monitors how far governments are fulfilling their commitments to end poverty and gender discrimination, will release its critical report: AFTER THE FALL: TIME FOR A NEW DEAL on Friday, Sept. 17 at the United Nations.