Hungary
Implementation of the 2030 Agenda: Are "partners" delivering?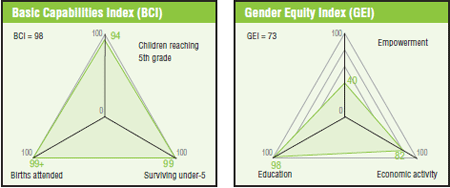 Published on Fri, 2016-06-24 14:48
The contradictions between economic growth and a sustainable development approaches appear in National Framework Strategy on Sustainable Development (NFSSD) 2012-2024. The first approach identifies classic economic growth as a priority goal; while the second emphasizes environmental preservation and, accordingly, a shift to sustainable consumption and production patterns. The "decoupling" of economic growth and environmental destruction is envisaged, but it has so far not led to a reduction of the global environmental load in absolute terms, although it has contributed to a modest reduction in its rate of growth.
Whether the 2030 Agenda can live up to its promise to advance the sustainable development process and further international cooperation in this regard will only be seen in the implementation process: provided that it creates a precise and transparent monitoring system, argues the Hungarian civil society report.
Published on Thu, 2013-06-06 00:00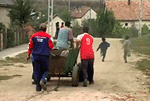 Roma in Hungary. (Photo: OHCHR).
In Hungary a system has developed that is disrespectful to both the rule of law and constitutionalism. Hungary has turned against the democratic ideals of the world, civil liberties are restricted and today it is on a declining economic path. Political life is characterized by a murderous policy divergence, confrontation and a dangerous ideology-based polarization. The majority of the society is struggling with unjust and unequal relationships without even the hope offered by mutual solidarity. Hungary's international prestige, integrity and credibility are now at its lowest point.
Published on Mon, 2012-03-19 08:56
In terms of gender equity Hungary matches the European average, but is slightly below some of its neighbours.
»