Sudan
Two countries, more challenges
The secession of South Sudan will have severe impacts on both the northern and southern States. Development plans in North Sudan will be seriously at risk due to its dependence on oil revenues, while South Sudan faces major economic and social hardships that could turn the new country into a failed state. Although some gender indicators have improved, there is still a long way to go to bridge the gap between women and men, especially since bias against women is deeply rooted in society. The signing of the Comprehensive Peace Agreement in 2005 paved the way for civil society organizations to play an effective role in monitoring elections and referendums and to establish parliamentary watch groups.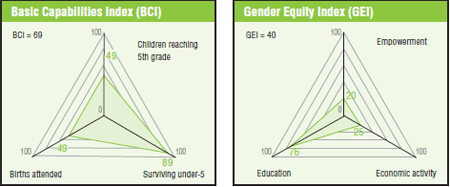 Published on Tue, 2012-09-11 15:47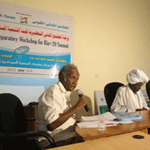 Hassan Abdel Nati.
(Photo: Sudan Vision)
Since the student led protest movement emerged in March 2011 in Sudan, demonstrators have acted "peacefully and in line" with the Constitution, but the government reaction has been "vicious", "unprecedented" and illegal, said Hassan Abdel Ati, Secretary General of Sudan's National Civic Forum, focal point of Social Watch in the African country.
Published on Fri, 2012-03-16 10:18
In terms of gender equity Sudan lags well behind the Sub-Saharan African average and most of its neighbours.
»