Colombia
Extraction-led growth versus people's well-being
The recently elected Government of Juan Manuel Santos has given priority to environmental sustainability and risk management and has issued a National Development Plan aimed at generating income and increasing production while still preserving and protecting bio-diversity and the nation's ecosystems. Nonetheless people's well-being and the environment are still under threat. A recent example is the production of biofuels, which has damaged the peasant economy, displaced entire populations and destroyed natural ecosystems. Despite its rhetoric of sustainability, the Santos Government continues the same economic model of its predecessor.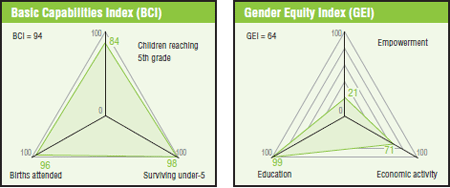 Published on Wed, 2011-07-06 12:09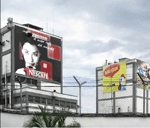 Nestle's factory in Bugalagrande,
Colombia. (Photo:
Michel Egger/Alliance Sud)
Source: Alliance Sud.
For five years, non governmental organisation Alliance Sud and swiss food multinational Nestlé have been engaged in a high-level dialogue which is innovative in more than one respect. Alliance Sud, focal point of Social Watch in Switzerland, has led two fact-finding missions into Nestlé's operations in Colombia. These have produced concrete improvements, although the basic conflict between the multinational and trade unions remains.
Published on Fri, 2011-06-10 14:09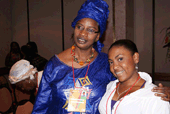 Lena Mbaye and Geraldine Dávila
(Photo: Afrocolombianos Visibles)
Sources
Asociación Diásporas
Report by the Colombian newspaper El Informador
EFE agency report
Previous report by the Colombian newspaper El País
Black women from Latin America, the Caribbean and Africa demanded this week a firm and final commitment to equality and the end of discrimination from governments and the international community, at the closing of the Second International Meeting of women of African descent held in Cali, Colombia.
Published on Wed, 2004-12-01 16:38
Colombia, August 28 - The Social Watch Report on Privatizations was considered the subject of the day on today's issue of El Colombiano, the second newspaper of greater circulation at national level.
»